ProductionNext / San Francisco
A gathering place for ProductionNext members in San Francisco
San Francisco, California
Wtiting Decks and Business Plans for Independent film.
September 18, 2018, 6:30 pm - 9:30 pm
If you want to make a successful independent film, you're going to need 3 things.  Distribution, Recognizable name talent, and money.  If you want to get the money you need, you're going to need some documentation.  Part of that will be an investment deck, and you might also be required to write a business plan.  Don't know how?  Don't worry, we got your back.
This event is a low-cost Seminar and Q&A with an executive producer with 10 films currently in distribution.  In it we'll cover:
The Slides in a Deck
The sections in a business plan
What needs to be in an executive summary
Who needs a business plan
Who needs a deck
The basics of structuring a financial mix.  
Join us Saturday, September 22 for a full 5-hour financing workshop that builds on the business planning skills briefed in this 2-hour Q&A. Join us Saturday, September 22. 
This event has scaled admission costs.  The first 5 tickets are 1 dollar, the next 10 are 5 dollars, the following 20 are 10 dollars, and the remaining 5 are 20 dollars. Act fast if you want the lowest ticket price.  
We have volunteer opportunities if you come in late and can't afford the ticket price.  Student Pricing is available, please contact us with questions relating to student pricing.  
About the Presenter.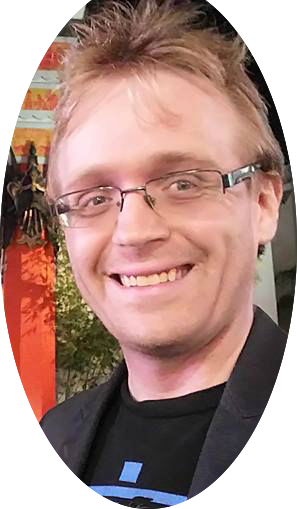 Ben founded, in 2014, an independent film producer's representation company Guerrilla Rep Media.  Ben Yennie has 12 feature film Producer Credits since 2014 he earned by working with filmmakers to Sales Agents and distributors.  These films have appeared on many platforms, and DVDs are set to be widely available for one in September.  This year, Ben is set to coordinate two theatrical runs for independent feature films.  
Ben has helped secure letters of intent, build business plans, and helped to raise funds for 3 early stage films in 2018.  
Guerrilla Rep Media was officially launched with the book "The Guerrilla Rep: American Film Market Success on No Budget" which has been used as a textbook in ten film schools and is now in its second edition and audiobook.    He also Authored The Entrepreneurial Producer, and the first-of-its-kind State of the Film Industry Report.  
Ben is also the co-founder of the Film/Video Project Management Platform ProductionNext and is Founder of a new Angel Investment Group Cultural Capital Investments, with the goal to destigmatize Cultural asset classes.  
Ben has been featured in CNN Money, The Seattle Film Summit, Indie Film Hustle, The Movie Making is Hard Podcast, The Filmmaking Sucks Podcast, the Indie Film Academy the Deseret News,  the Film Trooper Podcast, and is a contributor to IndieWire, Hope For Film.com, and Cinesource magazine.
Cost: 1-20 USD
145 9th St, San Francisco, CA 94103