Producer Foundry
A Business School for Independent Film and a Community for Entrepreneurial Filmmakers.
San Francisco, California
Mastering Movie Marketing
October 20, 2018, 10:00 am - 3:00 pm
If you ask an average filmmaker, they're probably not going to put marketing down as something they're good at.  They may not even think they need to be good at it.  However, in the turmoil that film distribution is currently going through, a filmmakers marketing skill is probably going to be one of the most important things that sets them apart from the massive number of other filmmakers currently trying to start their own independent production company.
That's why Guerrilla Rep Media is bringing you this 5 hour intensive about marketing for the independent film.  It covers everything from developing your personal brand to finding your target market to getting publicity and proper social media strategy.  Proper use of these tactics can help you grow your filmmaking revenue by more than 300%!
Overview

Why do you need to market?
What's the competition like?

How many filmmakers are there?
How many films are made in a year?

Discerning Your Target Market

How do you define your target market?
How to research your target demographic
Finding your Niche
Defining if your Niche is underserved
Finding Early Adopters
Developing a Community around your work

Branding

Defining your Brand
Defining your look
Using Content to expand your brand
Personal Brand Vs Company Brand
Developing Brand Zealots

Social Media/digital marketing

A simple guide to SEO.
5 Dos and Don't for selling content online
Developing relationships with your end consumer
How much to Give away before you ask them to buy

Effective Use of Publicity

How and When to use publicity stunts
Rules for drafting a press release
Using Automated distribution services for press releases
How to get reviews about your movie
A strategy to appear on podcasts
How to approach press

How to best use festivals to market your movie

Getting into the major festivals
What to do when you don't get into Sundance
How to Use Festivals to develop a community and a fan base.
This workshop is the Fourth in a series of 5 workshops we're calling the Executive Producer Expressway program. The first workshop was the Lean Filmmaker: Applying Lean Startup and Lean Manufacturing principles to Independent Film, the Second was Indiefilm Packaging Like a Pro. The Third was Film Financing FAST, and in November we'll close it out with Avoiding Distribution Disasters. If you missed any of the first 3, don't worry.  You'll still get a lot out of this workshop, but you may want to keep your eyes open for other parts of the workshop series, as it's all information you NEED to know as a filmmaker.  
Please email us to inquire about discounted tickets to the entire program, plus some other goodies.  Student discounts also available.
Join us on Saturday the 20th to take another step towards becoming an executive producer yourself!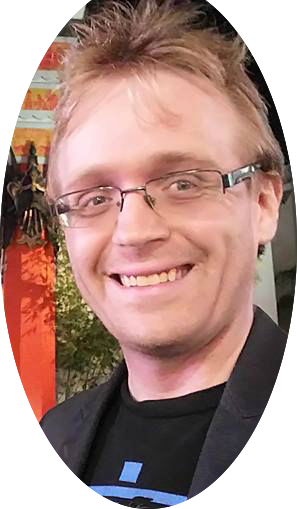 Ben founded, in 2014, an independent film producer's representation company Guerrilla Rep Media. Ben Yennie has 12 feature film Producer Credits since 2014 he earned by working with filmmakers to Sales Agents and distributors. These films have appeared on many platforms, and DVDs are set to be widely available for one in September. This year, Ben is set to coordinate two theatrical runs for independent feature films.
Ben has helped secure letters of intent, build business plans, and helped to raise funds for 3 early stage films in 2018.
Guerrilla Rep Media was officially launched with the book "The Guerrilla Rep: American Film Market Success on No Budget" which has been used as a textbook in ten film schools and is now in its second edition and audiobook. He also Authored The Entrepreneurial Producer, and the first-of-its-kind State of the Film Industry Report.
Ben is also the co-founder of the Film/Video Project Management Platform ProductionNext and is Founder of a new Angel Investment Group Cultural Capital Investments, with the goal to destigmatize Cultural asset classes.
Ben has been featured in CNN Money, The Seattle Film Summit, Indie Film Hustle, The Movie Making is Hard Podcast, The Filmmaking Sucks Podcast, the Indie Film Academy the Deseret News, the Film Trooper Podcast, and is a contributor to IndieWire, Hope For Film.com, and Cinesource magazine.
Cost: 49.95-99.95 (Students 19.95)
145 9th St, San Francisco, CA 94103