Producer Foundry
A Business School for Independent Film and a Community for Entrepreneurial Filmmakers.
San Francisco, California
Indiefilm Packaging Like a Pro
August 25, 2018, 10:00 am - 3:00 pm
DESCRIPTION
If you want to finance a film budgeted at over 200,000 USD, you're going to need to have a good package. If you don't know what that is or what it looks like, you may want to check out this workshop.
Packaging is essentially the process of putting the film together so it's ready to be financed. This includes things like building a team that can execute the project, writing a business plan and deck, attaching recognizable name talent, attaching a sales agent/distributor, and more. This workshop will teach the basics of every part of packaging.
Here's some of what we'll be covering.
What is packaging

What does a good package look like
Packaging for your budget level

Building your team

Core members
Director
Executive Producer
PMD

Building your deck/Business plan

The slides and structure for a deck
The Sections and Structure for a business plan
Pro Forma Financial Statements
Writing a comparative analysis.

Getting an LOI From a sales agent

How to Research
How to build relationships
What they need to issue an LOI
Basic Etiquette

Attaching Name Talent and a Known Director

How to Research
What to look for
Useful tips
How to Judge if you can get someone.
This is the Second in a 5 part workshop series on the business of Filmmaking. The First is The Lean Filmmaker, the Third is Film Financing FAST, the Fourth is Mastering Movie Marketing, and the fifth is Avoiding Distribution Disasters. We have package pricing for all 5 workshops plus some other valuable perks other perks available.Please Reach out to events@ProducerFoundry.com to Inquire.
If you missed the Lean Filmmaker, it will be back in January or February of 2019. The rest of the workshops will be available monthly through November.
About the Presenter.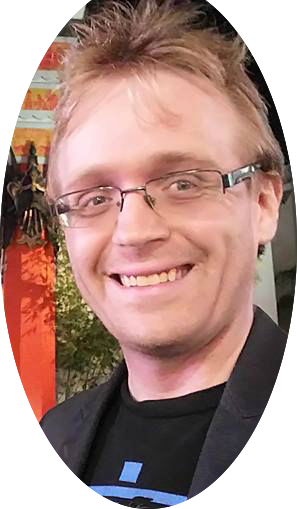 Ben founded, in 2014, an independent film producer's representation company Guerrilla Rep Media. Ben Yennie has 12 feature film Producer Credits since 2014 he earned by working with filmmakers to Sales Agents and distributors. These films have appeared on many platforms, and DVDs are set to be widely available for one in September. This year, Ben is set to coordinate two theatrical runs for independent feature films.
Ben has helped secure letters of intent, build business plans, and helped to raise funds for 3 early stage films in 2018.
Guerrilla Rep Media was officially launched with the book "The Guerrilla Rep: American Film Market Success on No Budget" which has been used as a textbook in ten film schools and is now in its second edition and audiobook. He also Authored The Entrepreneurial Producer, and the first-of-its-kind State of the Film Industry Report.
Ben is also the co-founder of the Film/Video Project Management Platform ProductionNext and is Founder of a new Angel Investment Group Cultural Capital Investments, with the goal to destigmatize Cultural asset classes.
Ben has been featured in CNN Money, The Seattle Film Summit, Indie Film Hustle, The Movie Making is Hard Podcast, The Filmmaking Sucks Podcast, the Indie Film Academy the Deseret News, the Film Trooper Podcast, and is a contributor to IndieWire, Hope For Film.com, and Cinesource magazine.
Cost: 130 USD
145 9th St, San Francisco, CA 94103